Land of the Minotaur (1976) No actual minotaurs, but Donald Pleasence as a priest and Peter Cushing as a kooky cultist almost make up for it. Brian Eno does the score!?! TIL: Apparently priests dislike bad driving almost as much as they do the devil, so mind your road etiquette.
Your daily dose of culture courtesy of Women's Prison Massacre (1983) - "Only those who try to resist temptation know how strong it is." - C. S. Lewis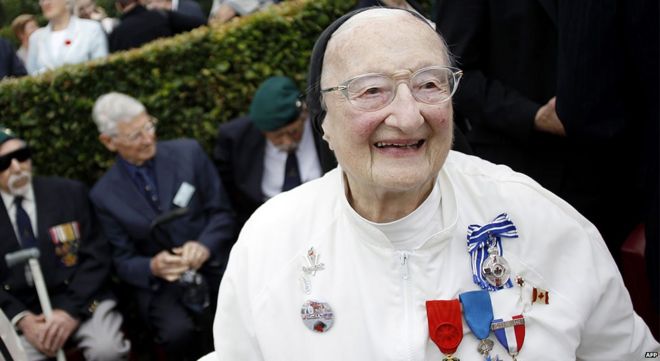 And finally, since I've been playing a lot of Call of Duty: WWII with my son, this story from the BBC caught my eye. Sister Agnès-Marie Valois, an Augustinian nun who earned the nickname The Angel of Dieppe (as well as a few medals) for her care for the wounded on the beaches of France, has passed away at the age of 103. Nuns are cool. Grant your daughter eternal rest, O Lord, and may your light shine on her forever.