Fear No Evil (1981) Gay director makes horror film with gay bullying subtext, but inexplicably has the symbolically gay lead turn out to literally be Satan himself. Huh. TIL: Sure, the Church has some tough teachings on sexuality, but nowhere does it promote self-loathing.
Your daily dose of culture courtesy of Island of the Burning Damned (1967) - "We need to find God, and he cannot be found in noise and restlessness. God is the friend of silence." - Mother Teresa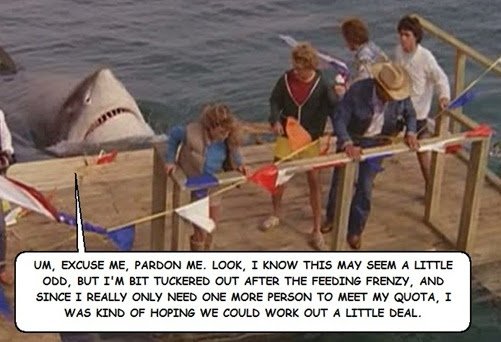 And finally, a little something from the archives to celebrate the anniversary of Jaws released on this day 43 years ago. I'm (sob) old enough to have seen it in the theater.